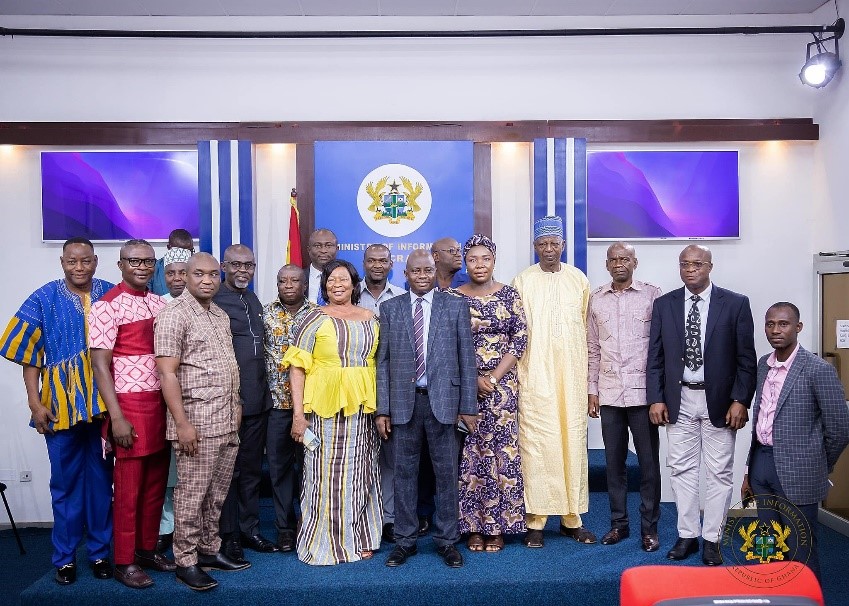 Upper East Regional Minister, Stephen Yakubu
The Upper East Regional Minister, Stephen Yakubu has commended President Akufo-Addo for the construction of the Navrongo Water System which produces about 4.5 million gallons of water in the region daily.
According to him, the water system could not have come at a better time as it has greatly improved the water supply for households and companies in the region.
He made the disclosure during the State of the Region Report, a weekly press briefing platform put together by the Ministry of Information for Regional Ministers to provide an update on developments in their regions yesterday.
"We had the privilege to have His Excellency the President commission the water expansion project only two (2) months ago which supplies water to Bolgatanga, Navrongo, Paga and its environs. This facility has the capacity of supplying 20,500 cubic meters (4.5 million gallons) of water per day. The other irrigation schemes equally have the capacity to supply water with huge potentials for fish production," he said.
Pwalugu Multipurpose Dam
Providing an update on the Pwalugu Multipurpose Dam, the Minister said the $993 million project is the single largest investment ever made in Northern Ghana.
He added that the dam when completed would generate both solar and thermal energy for the communities within the region and also provide an irrigation scheme of 25,000 hectares.
This, he reiterated the Government's commitment to completing the dam to serve as a permanent solution to the perennial flooding experienced each year in the north.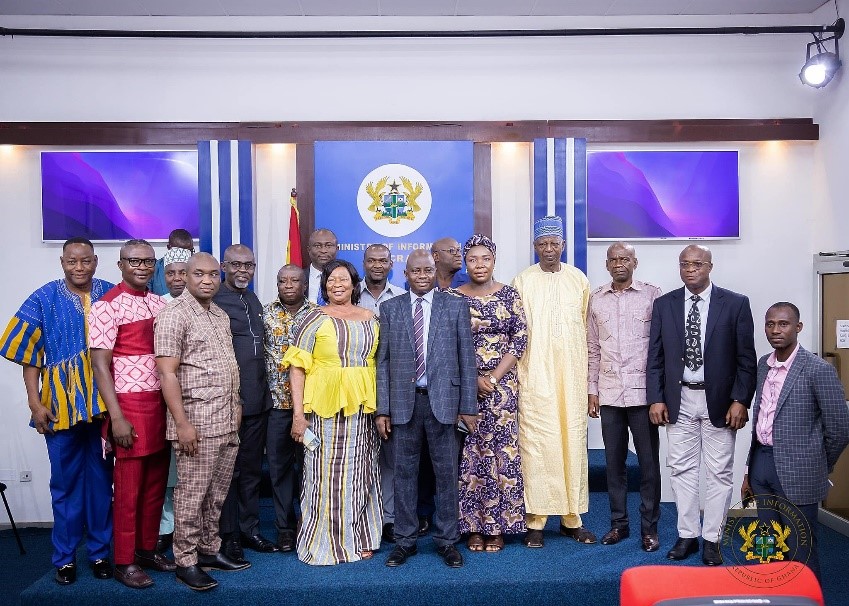 The Minister in a group photograph with the Deputy Minister for Information, Fatima Abubakar and some members of the Upper East Regional Coordinating Council
Source: MOI (PR Unit)